Rosegarden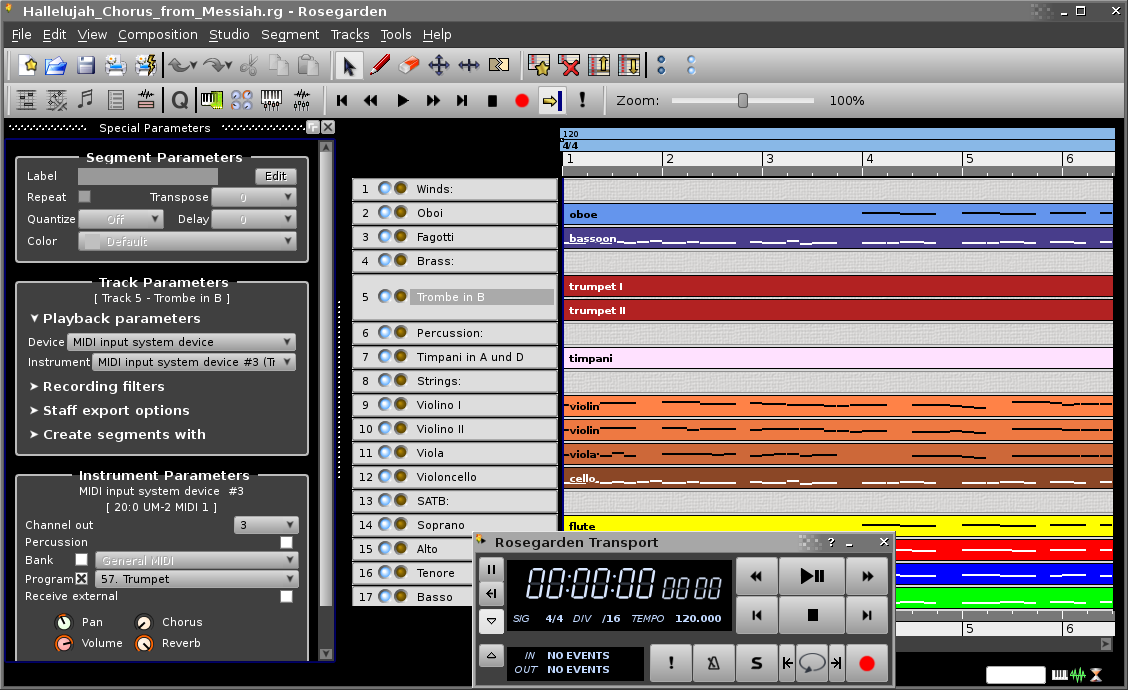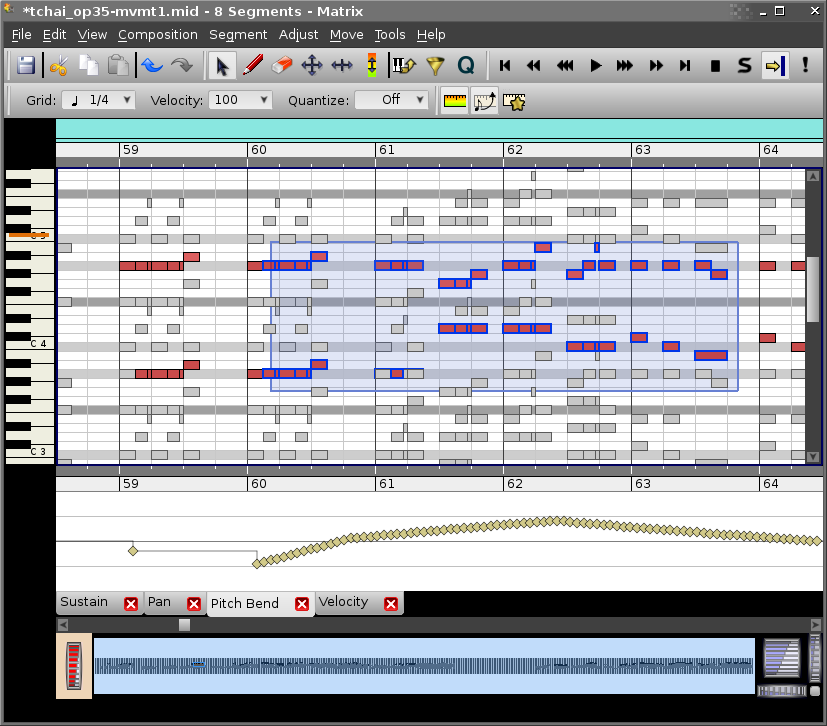 Rosegarden is a professional audio and MIDI sequencer, score editor, and general-purpose music composition and editing environment. It runs on Linux using the JACK audio system. Rosegarden can be used to record and arrange audio and MIDI compositions with effects and instrument plugins. It supports LADSPA effects and DSSI instrument plugins natively, and hosts VST effects and instruments through the DSSI-VST wrapper plugin.
Rosegarden is Free Software released under the GNU General Public License.
Some of Rosegarden's features are:
    MIDI and audio playback and recording with ALSA and JACK.
    Piano-roll, score, event list and track overview editors.
    DSSI synth and audio effects plugin support, including Windows VST effects and instrument support via dssi-vst.
    LADSPA audio effects plugin support.
    JACK transport support for synchronization with other software.
    Ability to build and run without JACK, for MIDI-only use.
    Score interpretation of performance MIDI data.
    Shareable device (.rgd) files to ease MIDI portability.
    Triggered segments for pattern sequencing & performable ornaments.
    Audio and MIDI mixers.
    MIDI and Hydrogen file import.
    MIDI, Csound, Lilypond and MusicXML file export.
    Clear, consistent and polished user interface.
    User interface translations for Russian, Spanish, German, French, Welsh, Italian, Swedish, Estonian, Japanese, and Simplified Chinese, as well as UK and US English.
    Help documentation available substantially or entirely translated into German, Swedish and Japanese as well as English.
http://www.rosegardenmusic.com/