Irish Acts Studio Infinity v3 VST-AU WiN/MacOS [FREE]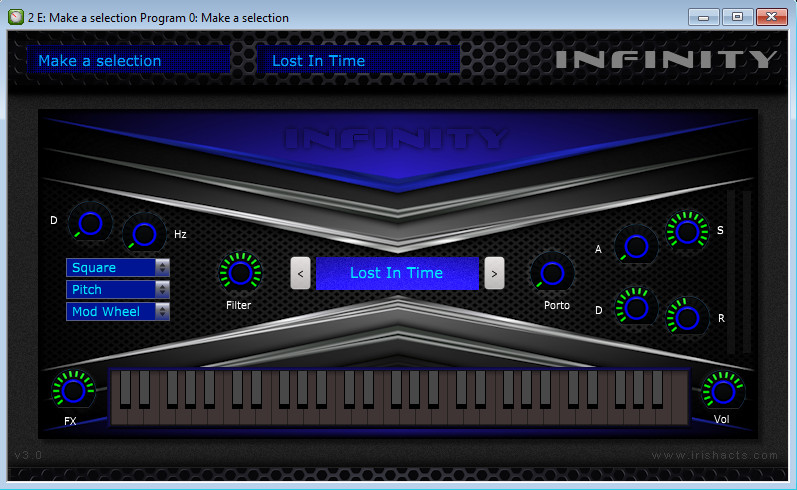 "Infinity" (v3.0) is the latest version of Infinity. Our VST/AU that's can morph in appearance, function and sound based on what sound expansions are current loaded.
What's new in version 3.
Infinity v3 now comes with a brand new factory presets library.
Optimised for the latest operating systems and Macos Catalina.
The entire sound engine has been updated to perform faster, better and behave differently in order to offer better responsive sound and filter control.
Reduced CPU load.
Greatly improved seamless switching between sounds without notes cutting off.
Compatibility:
Windows 32Bit / 64Bit, MacOS VST, and Logic/AU (Audio Unit).
http://www.irishacts.com/?download=infinity-v3-vst-au