Alipapa VR-08 v1.0.81 x64 x86 VST WiN [FREE]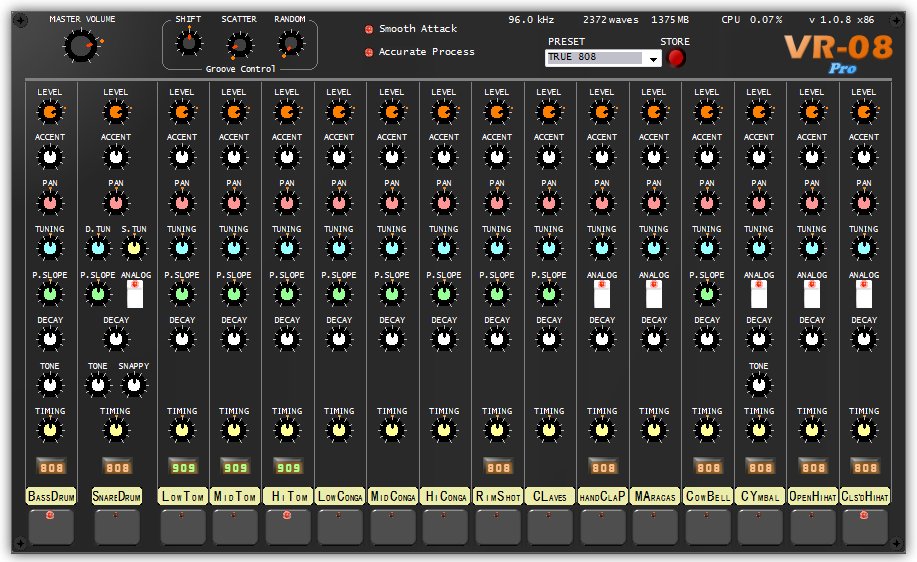 VR-08 is a Roland TR-808 emulation.
This VSTi is built around 2134 samples recorded at 44.1 khz from a vintage unit. Parameters are designed to take advantage of this huge library, to recreate the original sound of the TR-808 as close as possible.
http://dgo.xsrv.jp/vr08/
or
vr08_1081.part1.rar
(Size: 100 MB / Downloads: 10)
vr08_1081.part2.rar
(Size: 100 MB / Downloads: 12)
vr08_1081.part3.rar
(Size: 100 MB / Downloads: 8)
vr08_1081.part4.rar
(Size: 100 MB / Downloads: 7)
vr08_1081.part5.rar
(Size: 69.27 MB / Downloads: 6)