Sampleson PUSH v1.0.1 x64 x86 STANDALONE VST AU WiN MAC [FREE]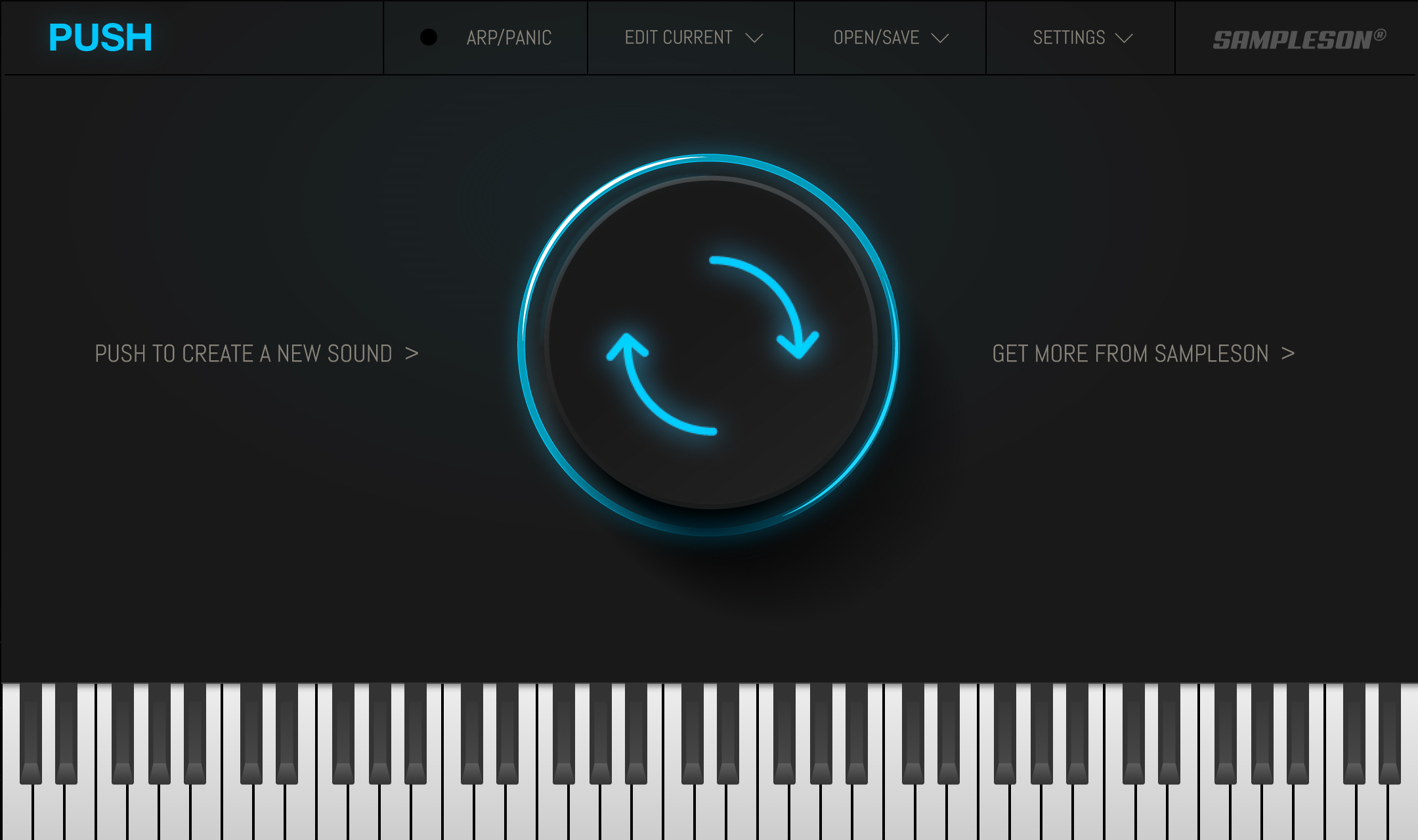 ONE BUTTON. A LOT OF LOGIC.
Push is a subtractive synth with a huge amount of randomness. Parametrized with a sound-design logic to get the most of the results to be usable as a patch. All of the randomized parameters are accessible via the "Edit Current" button.
You can use the patches as they are once you press the push button, or you can use the initial patch as inspiration to tweak each sound into a new and refined one.
Resulting patches and banks can be exported and shared without limits. Just click on "Open/Save" then "More" and "Export Bank" to get a shareable file.
PRODUCT DETAILS
-Polyphonic subtractive synthesizer.
-2 Oscillators.
-5 waveforms.
-6 unisono voices.
-4 filter types.
-2 LFOs.
-Effect section.
-Just 35 MB.
-Scalable HD interface.
-MacOS Catalina Ready
-Easy install.
-No extra purchases needed (like Kontakt, UVI, etc) or any other 3rd. party player.
-Ready to be loaded into major DAWs (Cubase, Logic Pro, GarageBand, Cakewalk, Reaper, BitWig, Nuendo, FLstudio, etc)
-Win 32/64 bits and Mac VST/AU/Standalone versions included
https://youtu.be/J69wNU0VMig
https://sampleson.com/push-synthesizer.html
or
Push_1.0.1.zip
(Size: 67.25 MB / Downloads: 19)