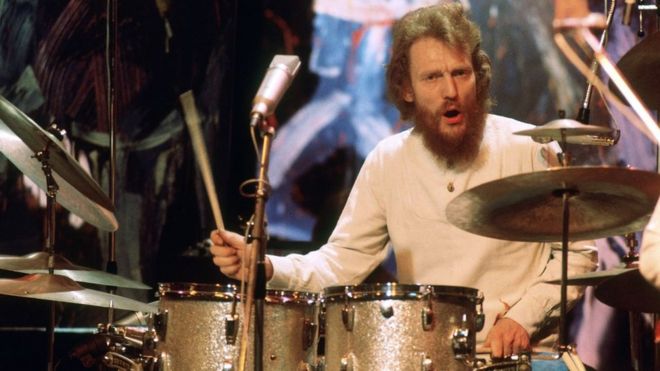 Ginger Baker, one of the most innovative and influential drummers in rock music, has died at the age of 80.
A co-founder of Cream, he also played with Blind Faith, Hawkwind and Fela Kuti in a long and varied career.
His style combined the lyricism of jazz with the crude power of rock. One critic said watching him was like witnessing "a human combine harvester".
But he was also a temperamental and argumentative figure, whose behaviour frequently led to on-stage punch-ups.
https://youtu.be/hIMIMSb9mpc
https://youtu.be/l_UWIKyjAbQ
https://www.bbc.com/news/entertainment-a...7xSDI5tP74