Youlean Loudness Meter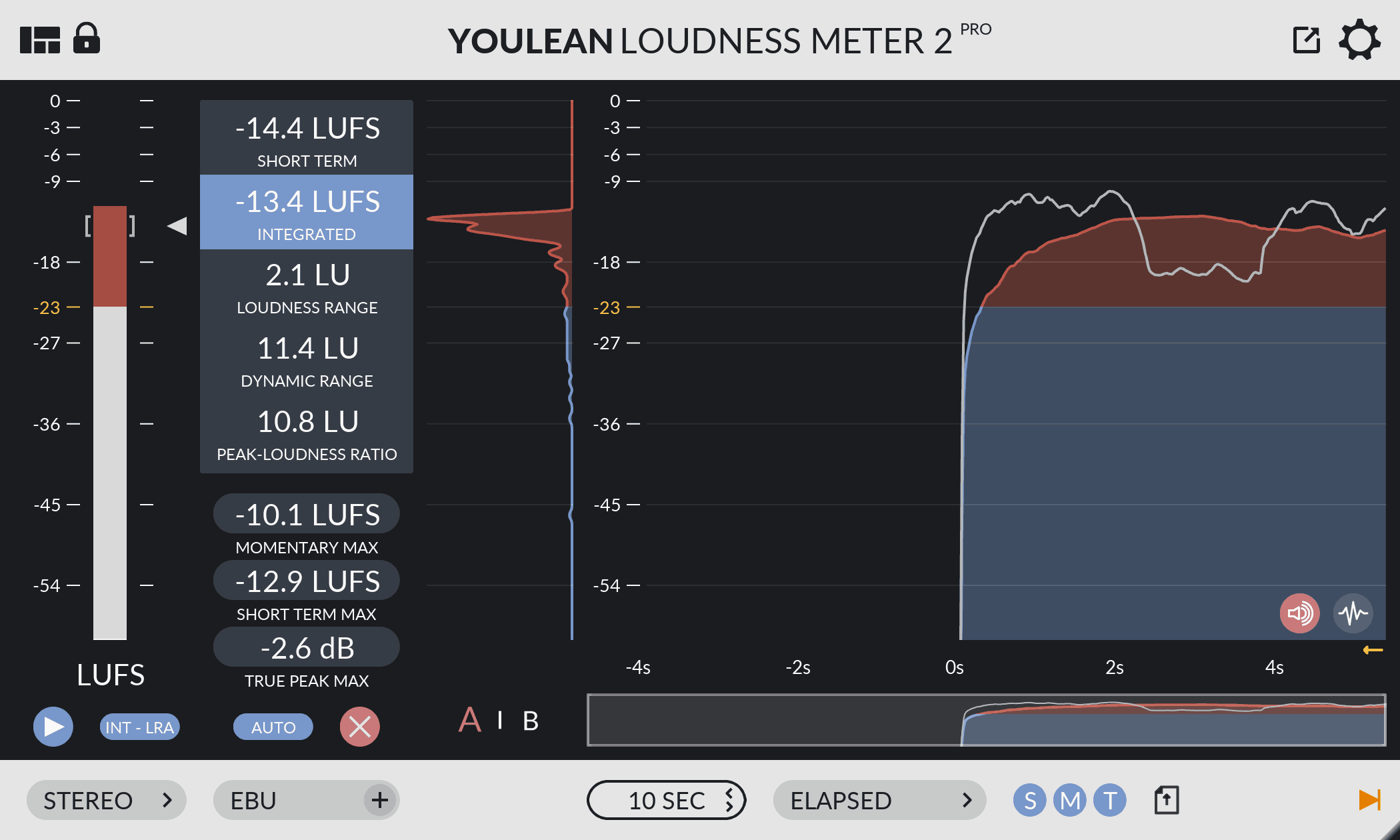 THE BEST FREE LOUDNESS METER ON THE MARKET
Youlean Loudness Meter helps you find the true perceived loudness of your audio and prepares it for TV or streaming services release.
Join the thousands of recording studios that already use it.
DAW plugin and app
Works in almost any DAW: FL Studio, Logic Pro X, Final Cut Pro X, Ableton Live, Reaper, Cubase, Pro Tools…
Available application, VST2, VST3, AU and AAX plugin formats, Windows and macOS operating systems.
Measure loudness
Helps you comply with strict loudness requirements for the Film and TV industry.
Helps you get the correct loudness levels for upload to Spotify, YouTube, Apple Music, Apple Podcast, Amazon Alexa, Amazon Music, and Tidal.
Measure dynamics
Prevent your mix sounding crushed and unprofessional.
Get the most out of your mix, make any track sound great on all streaming platforms!
https://youtu.be/ld11Be_ixzY
https://youlean.co/download-youlean-loudness-meter/
or
Youlean-Loudness-Meter-2-V2.3.0-Windows.zip
(Size: 46.77 MB / Downloads: 10)
Youlean-Loudness-Meter-2-V2.3.0-macOS.zip
(Size: 65.35 MB / Downloads: 1)