padthv1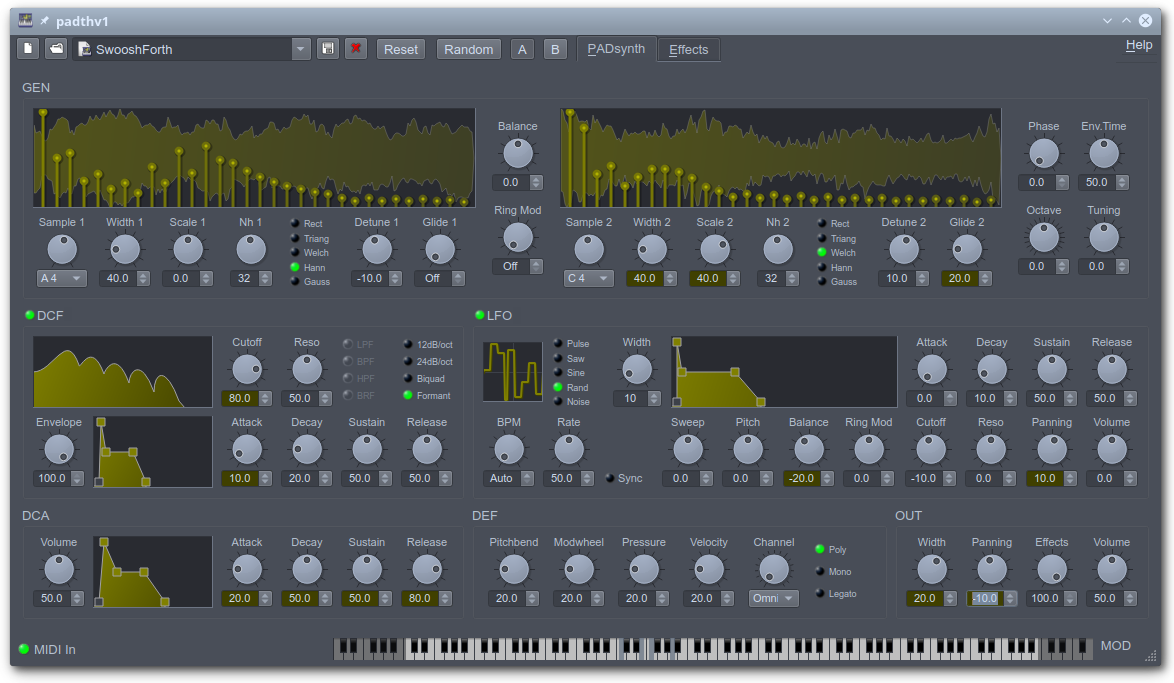 adthv1 is an old-school polyphonic additive synthesizer with stereo fx.
padthv1 is based on the PADsynth algorithm by Paul Nasca, as a special variant of additive synthesis.
Features:
a pure stand-alone JACK client with JACK-session, NSM (Non Session management) and both JACK MIDI and ALSA MIDI input support;
a LV2 instrument plug-in.
URI:
http://padthv1.sourceforge.net/lv2
padthv1 is free, open-source software, distributed under the terms of the GNU General Public License (GPL) version 2 or later.
Sourceforge project page:
http://sourceforge.net/projects/padthv1
Weblog:
http://www.rncbc.org
https://padthv1.sourceforge.io/