TwinCrusher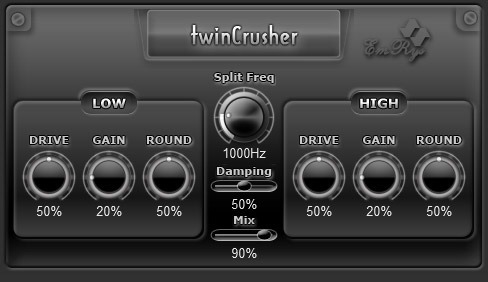 twinCrusher it's a two band distortion with overdrive algorithm and round (antialias) feature. Extremely low resources taken!
Your guitar, drums and leads will sound very cool!
Features:
Two band overdrive distortion for high and low frequencies
Gain and drive amount for each band
Round knob make sound smooth and round to avoid aliasing and reduce peaks and sharp. On low values this knob insert nice harmonics.
Nice presets for guitar, drums, lead and others.
Requirements:
VST host and Windows 32 or 64bits
https://vst.saschart.com/twincrusher_dis..._overdrive
or
twinCrusher.zip
(Size: 456.43 KB / Downloads: 6)