Speaker_GodsCab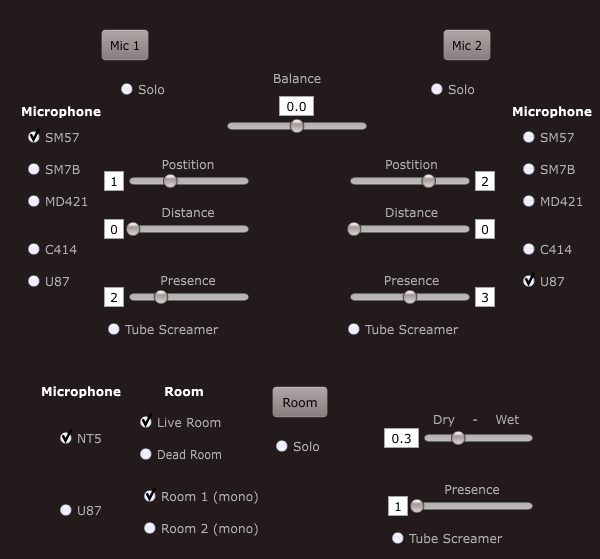 Features:
    • combine two individually adjustable channels
    • various microphone models and positions
    • presence control
    • optional (linear) signal filtering with a Tube Screamer
    • extra room microphone section
Usage:
Use it after a real or simulated guitar preamp for practicing, mixing, etc...
I like playing like this: preamp → stereo effects → simulated cabinet → headphones
Details:
Details about the used IRs can be found in the included pdf.
Supported sample rates: 44.1kHz, 48kHz, 88.2kHz, 96kHz, 192kHz
For low latency with the stand-alone version, Linux version currently requires a running JACK server. Windows version works best with ASIO.
Installation:
Plugin version: Just place the folder wherever you like and tell your DAW where to find it!
Stand-alone version: Just execute the executable included in the root folder of the zip archive!
Download:
This software is still of beta-quality, so do not use it for projects where no crash may occur!
Windows versions should run from Windows XP upward. You might need to install Visual C++ Redistributable.
http://flos-audio-plugins.eu/index.php/a.../god-s-cab