PET Bottling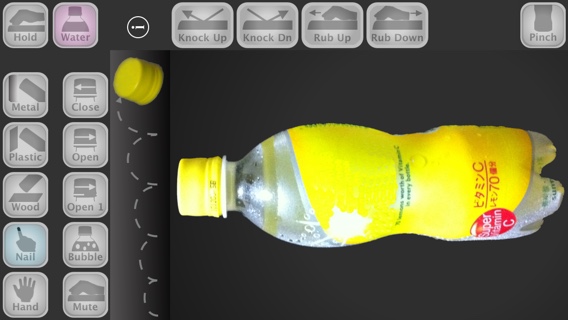 PET Bottling is a real percussion instrument using the PET bottle.
You can play a acoustic instrument as like real PET bottle. And you can play 624 each sounds recorded from only one PET bottle.
If you are professional, you can play your live or recording.
If you are beginner, you are very amazed by tapping various sounds!
For iPhone, iPod touch, iPad(compatible).
Feature –
    Super high quality recorded & edited sounds.
    624 various & rich tone.
    Very quickly response for playing as real percussion.
    High quality sound engine.
    Visible feedback for feeling of tapping.
    Intuitive & smooth user interface.
    Avoid auto sleep even if you don't touch.
Price (MSRP) $2.99
http://therootage.com/iphone/pet-bottling-en/