Roland Boutique JU-06 "Midi Editor / Remote"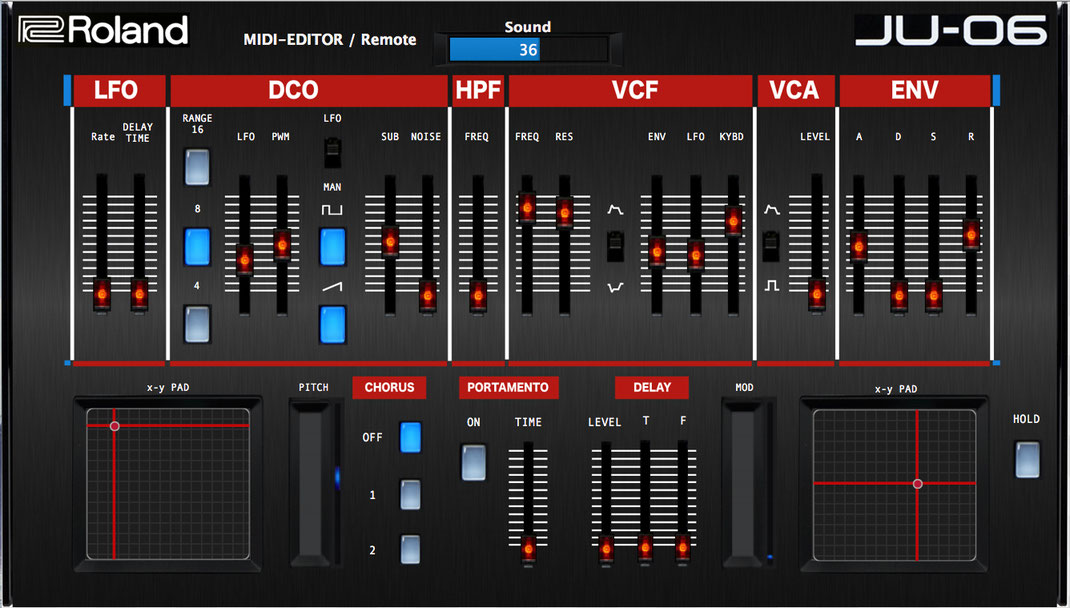 Hi,
here is my new Midi Editor / Remote for the Synthesizer Roland Boutique JU-06.
It is possible as VST and Standalone for PC 32/64 Bit and Mac as VST and Standalone.
The "JU-06" parameters can be automated, they can be stored in your Song.
With the X-Y-Pad any controller can be selected and controlled.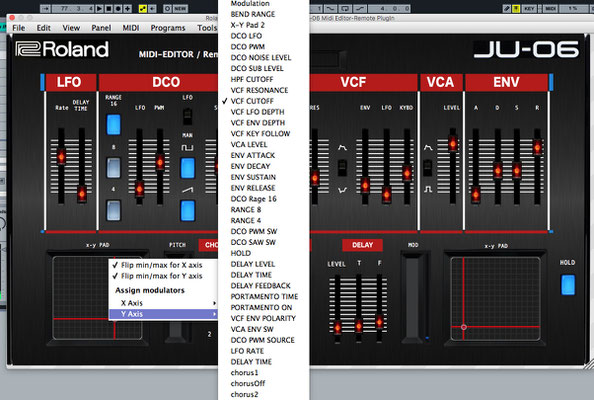 You can select the sound off the JU-06 (Presets 0-64).
The hidden parameter "Portamento", "Delay" and "Hold", can be changed on the "JU-06 Midi Edtior", which are not present on the JU-06 surface.
"You need the JU-06 System Update Version 1.10"
Price (MSRP) 5,90€
http://ju-06remote.jimdo.com/
Don't forget to write or click a thank you, because it takes a lot of work to search the files.
---
bam
http://bam-dorner.de
AllDebrid
Free 50 GB Cloud
Pass if needed:
bam4LoFo