PanDelay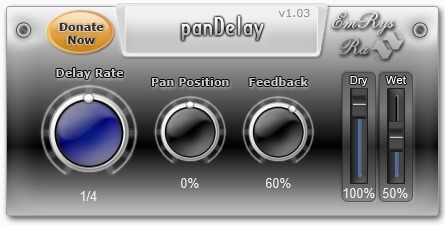 Pan Delay can position anywhere from left to right, smooth rate changing. Extremly low resources taken!
Easy delay for nice audio effects.
Features:
    Delay can play on left side or right side.
    Smooth transition when changing rate with no crackles, rattles or distortion.
    Stereo enhanced if delay is positioned opposed from the initial sound.
    Rich rates: triplet and dotted
http://vst.saschart.com/pandelay
or
[attachurl=1]