agnarohm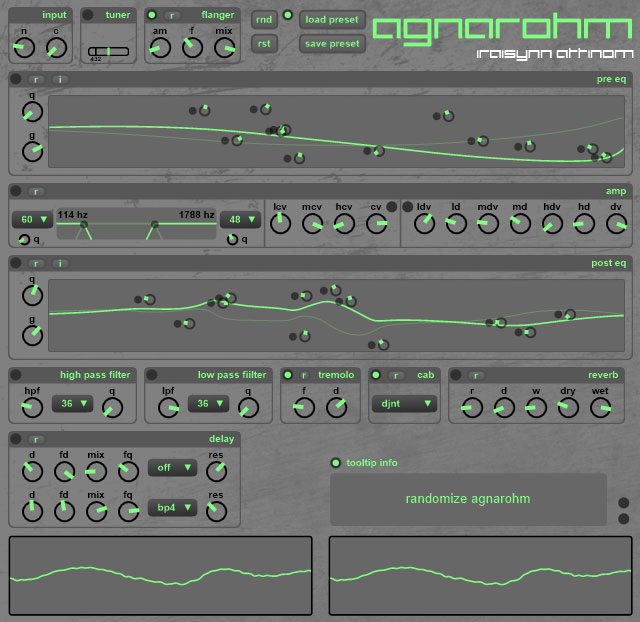 agnarohm is a stereo guitar tonestack / preamp / effects unit.
It is 32bit windows VST plug-in/ standalone
Instead of simulating existing hardware preamp heads, agnarohm offers totally customizable tonestack, preamp and pre / post equalizer units in order to achieve a great variety of guitar amplification character and sound.
Randomization functions are also available so that the user can focus on playing the guitar while quickly trying new complex settings and combinations literally at the push of a button.
Features:
    Tuner, flanger, equalizers, preamp / drive, tremolo, reverb, delay.
    Internal oversampling for aliasing reduction.
    Fully automatable controls.
    Randomization function for the whole unit as well as the individual chain parts.
    Preset saving and loading.
    Loudness protection / autogain function (no signal will be too loud or too quiet).
    Low CPU usage (stereo and oversampling algorithms support SSE and SSE2).
Price:
12 €
http://iraisynn.attinom.net/?download=agnarohm