Trilobite 0.9.3, free beta edition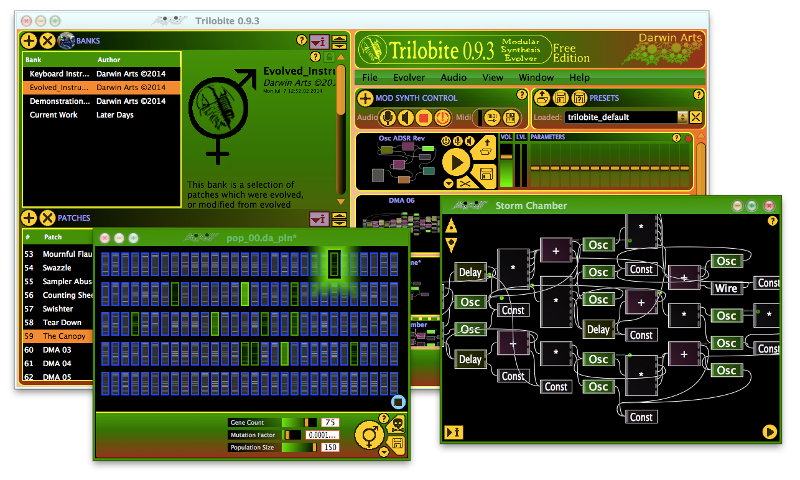 After nearly two years of feverish work in every spare moment, our flagship product is out for its last beta release.  Trilobite 0.9.3 is the successor to Cambrian Suite 0.9.2, and this time the evolutionary progression has been profound.  Version 0.9.3 represents a "Cambrian Explosion" insofar as it makes the immense and necessary step of combining all of our previous separate evolutionary audio tools into one, with many other new features besides:
Available for Macintosh OSX as well as Microsoft Windows
Audio Units and VST plugin versions are provided for their respective platforms
Completely overhauled and optimized modular synthesis engine
you have tor register to download it
http://www.darwinarts.com/8-2/products/
Don't forget to write or click a thank you, because it takes a lot of work to search the files.
---
bam
http://bam-dorner.de
AllDebrid
Free 50 GB Cloud
Pass if needed:
bam4LoFo