MH Thump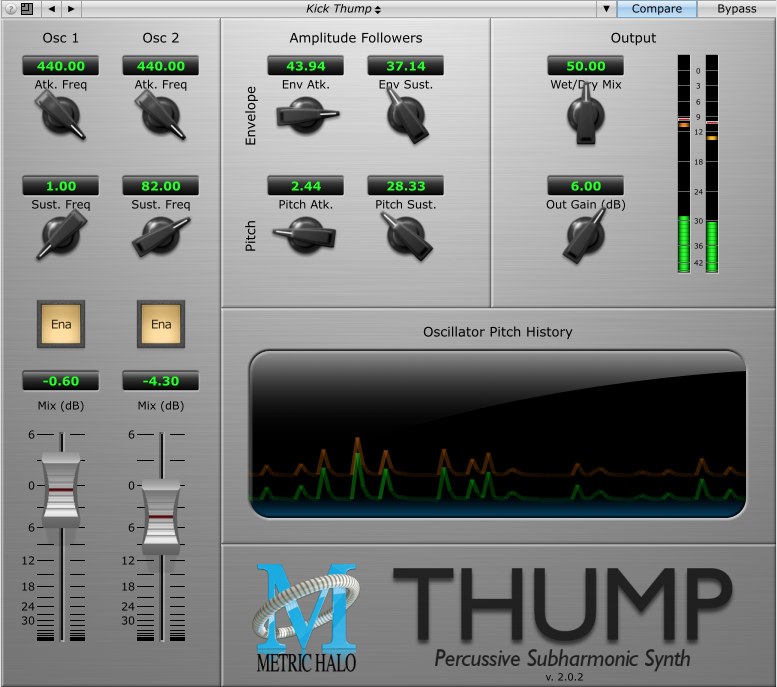 Thump is a unique audio processor that allows you to synthesize low frequency audio to add low end to a track or generate another sound entirely. Thump looks at the pitch and dynamics of its audio input and uses this information to control its oscillators. You can add low end to drums, augment a bass or even create synthetic drones.
Thump is ideal for beefing up a kick drum, add low end to percussive tracks, re-create classic drum synth sounds, and more.
You can use Thump's envelope driven, percussive sub-harmonic synth for the following things (among others):
    Build low-octave support for bass drum, tom, snare, and other percussive tracks
    Create kettle drum sounds from regular drum tracks
    Re-create the sounds of classic drum synths like the TR-808
The best part? Thump is FREE!
https://youtu.be/Ft-kaWDT4f8
https://youtu.be/c-bybnmCS7A
you need e-Mail to downloadf it
http://mhsecure.com/metric_halo/products...thump.html