SampleTank 3 Free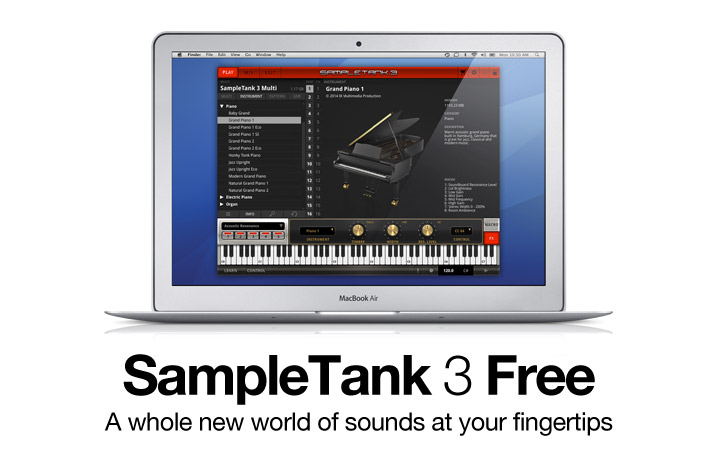 "Experience the full creative power and processing flexibility of IK's ultimate sound and groove workstation with SampleTank 3 Free. It gives you the freedom to experiment with a fully functional and expanding library of high-quality instruments that illustrate SampleTank 3's broad sonic versatility.
Each week, IK will release a new set of instruments that can be downloaded and added to SampleTank 3 Free's instrument library for a total of 22 fully functional and high quality free instruments. The first instrument included is a pitch-perfect representation of one of the best German-made concert grand pianos of all time.
Though you can import and use only these instruments, SampleTank 3 Free lets you access a virtually unlimited world of sound options via its 3 sample engines, 55 high-quality effects, 16-channel mixer and other advanced features. Download it today and discover why SampleTank 3 is considered the new industry standard."
SampleTank 3 Free (VST/AU/AAX/Standalone) is free.
you must register with full address to Download it
http://www.ikmultimedia.com/products/sampletank3free/