Amadeus Pro 2.0.6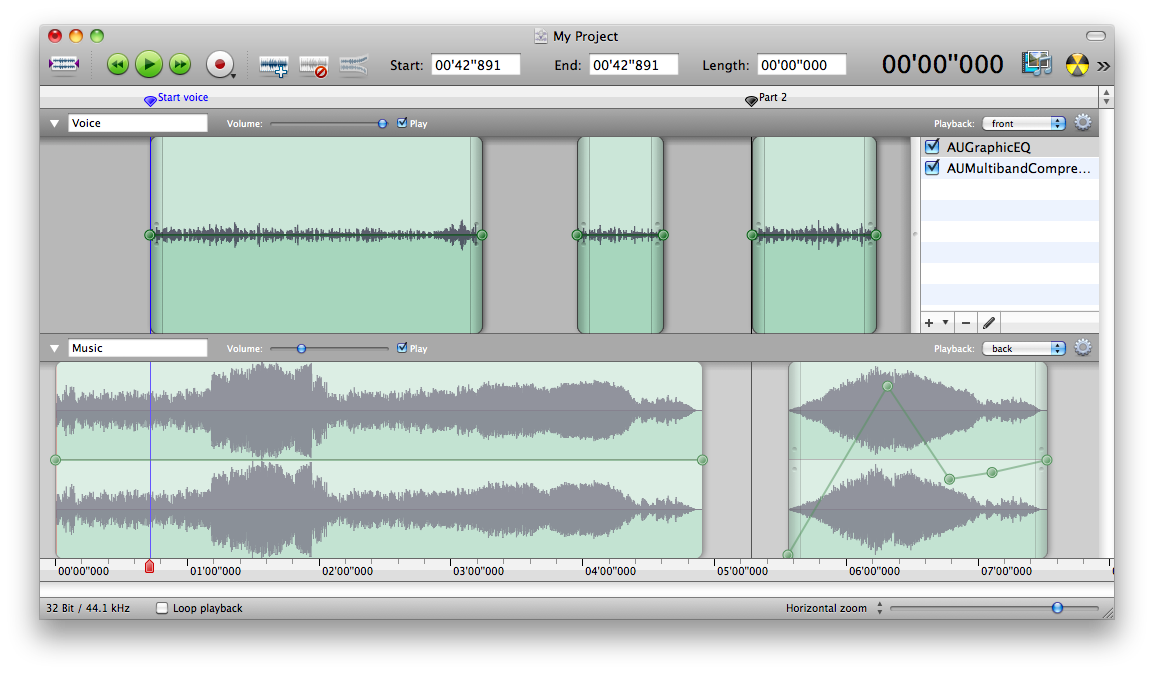 Amadeus Pro is a powerful multitrack audio editor supporting a variety of formats including MP3, AAC, Ogg Vorbis, Apple Lossless, AIFF, Wave and many others.
Features:
    Multi-track editing, recording and playback.
    Batch processing.
    Completely redesigned user interface using Cocoa.
    Allows to burn files directly to CDs.
    Much better management of metadata (ID3 tags, artwork, etc.).
    Easily accessible favorite actions.
shareware
USD 59.99
http://www.hairersoft.com/pro.html