Antopya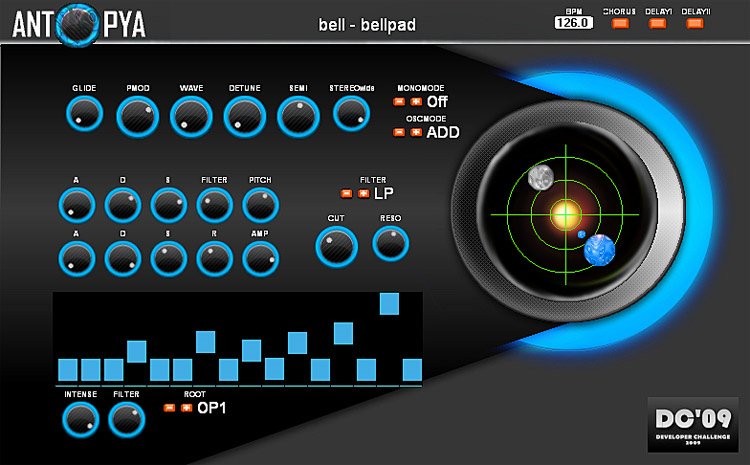 Antopya is mainly made for Ambient sounds and FX.
The main Engine is a FM and Additive Synthesis.
Edit the Harmonics Intuitive by moving the Planets on the Crosspad.
The Result is wide smooth Pads, Strings, Spacy FX, Bass sounds and more...
One OSC + 3 Sub operators, 5 Filter Types (LP/HP/BP/BR/FMT)
Phase ADS Envelope, Envelope ADSR, One Step LFO,
Chorus FX, Stereo Delay and Crossharmonic Pad for intuitive creating of Harmonics.
Any VST compatible Host on a Windows System. CPU: P3 1,4 GHZ or higher.
Antopya & XtraPresets.rar
(Size: 1.27 MB / Downloads: 42)