Resonic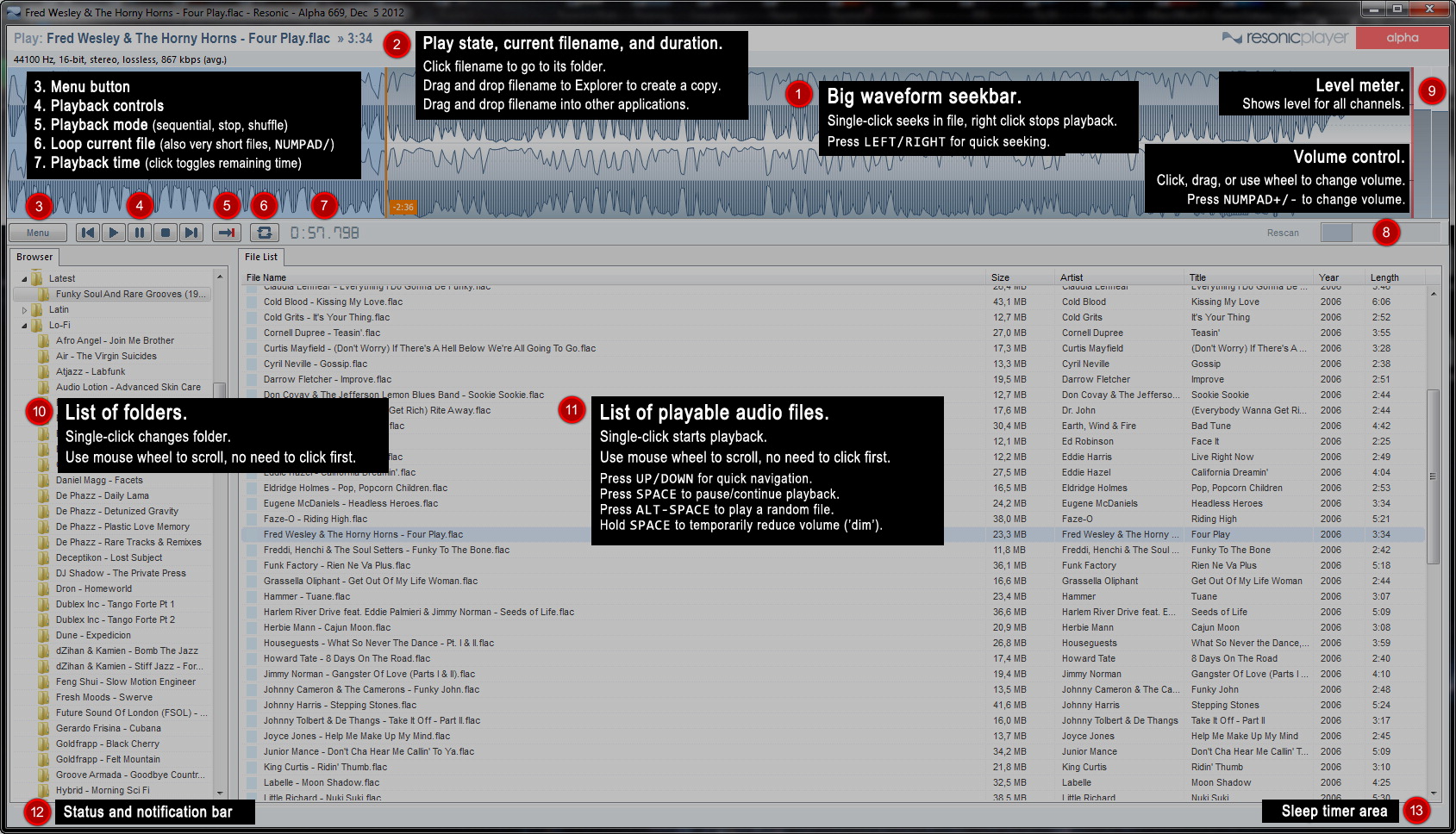 Resonic is an ultra-fast audio and music player / directory player / sample browser for the Windows operating system, built around a big waveform view.
Resonic plays music files, sounds and samples out of your existing folders. It's built to be fast, reliable, and powerful. It does what it is supposed to do, without the bloat, and with exceptional usability.
Resonic is extremely handy for wading through large numbers of audio files. It can be used and understood by anyone, but it also comes with features appreciated by advanced users, audio professionals, and music producers.
The big waveform seekbar, the clean and clutter-free user interface, and fast file and folder navigation are just some of its essentials.
Every important part of the application is optimized for speed and usability.
There are two versions in the pipeline:
    Resonic Player is the bread & butter version and might even become your audio player of choice. It is completely free for personal use.
    Resonic Pro will evolve the free version into a powerful creativity tool, introducing workflow-improving, unique features for advanced users and audio professionals.
Development entered alpha phase on 12-12-12
http://resonic.at/