SampleTank FREE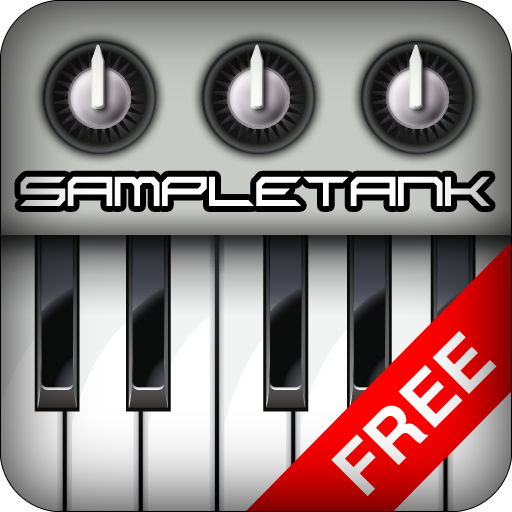 SampleTank FREE is a full-featured version of SampleTank 2.5, with a 500 MB specially selected samples library. It is no longer limited - you can load multiple instances, it opens ALL SampleTank format sounds, has import functionality, and the ability to create your own user presets.
Features:
    Over 500 MB samples for over 200 sounds included.
    16 part multi-timbral with easy layerable/mixable parts.
    3 synth engines:
        STRETCH (formant preserving pitch-shift/time-stretch).
        Polyphonic Pitch-Shift/Time-Stretch (PS/TS).
        Resampling.
    Powerful multi-effects section:
        5 insert effects per Part.
        5 Send effects.
        Master effects.
    33 built-in DSP effects derived from audio processors like T-RackS and AmpliTube.
    Part and Master Loop Sync.
    Can be expanded with: SampleTank 2.5 L and XL sounds and any "Powered by SampleTank" sound modules including Miroslav Philharmonik, Sonik Synth 2, SampleMoog, SampleTron.
    Can be expanded with any Xpansion Tank 2 sounds.
    Imports WAV, AIFF, SDII, AKAI S-1000/3000, SAMPLECELL.
    Available both as a standalone application as well as a plug-in.
    VST, RTAS, and AU on Mac OS X/Windows.
you must register or login to download it
http://www.ikmultimedia.com/products/sam...l-versions