SoundFonts.it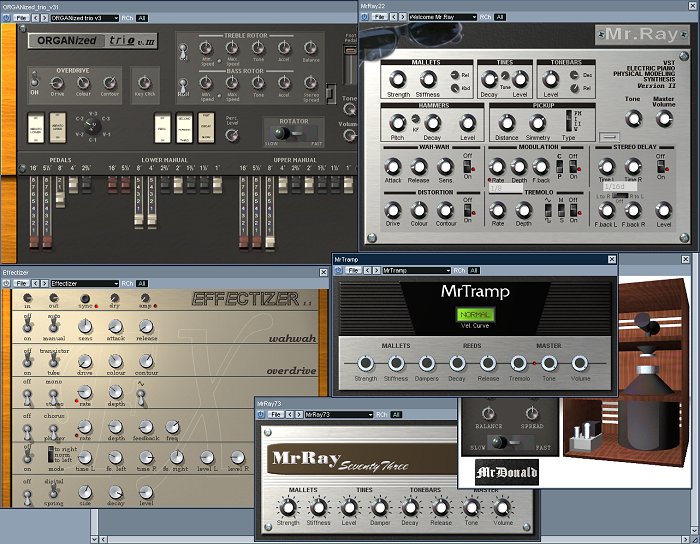 This collection includes all six freeware/donationware plugins from the old site SoundFonts.it:
    ORGANized trio - version 3.1 - Tonewheel organ simulation
    MrRay Electric Piano - version 2.2 - Generic Physical Modeling eletric piano simulation
    MrRay73 - version 1.0 - Tines & Tonebars electric piano
    MrTramp - version 1.0 - Reed electric piano
    Effectizer - version 1.1 - Generic multi effect processor
    MrDonald - version 1.0 - Rotary speaker simulation
All these plugins were compiled in SynthEdit and are available only in VST format for Windows. Some of them have known unresolved issues, please refer to the docs included in the package. These plugins aren't supported any more and won't be updated. So, please, don't report bugs and don't ask fixes. Some modern multi-core CPUs may have problems with these plugins when multiple instances are used.
Some of these plugins show a nag-screen at the start-up but there are no limitations soundwise. You're not required to pay for them but if you wish to get rid of the nag-screen, you can make a 10~15 euros donation by using the paypal button shown in the nag-screen or by clicking the button below:
http://www.genuinesoundware.com/?a=showproduct&b=37