Panagement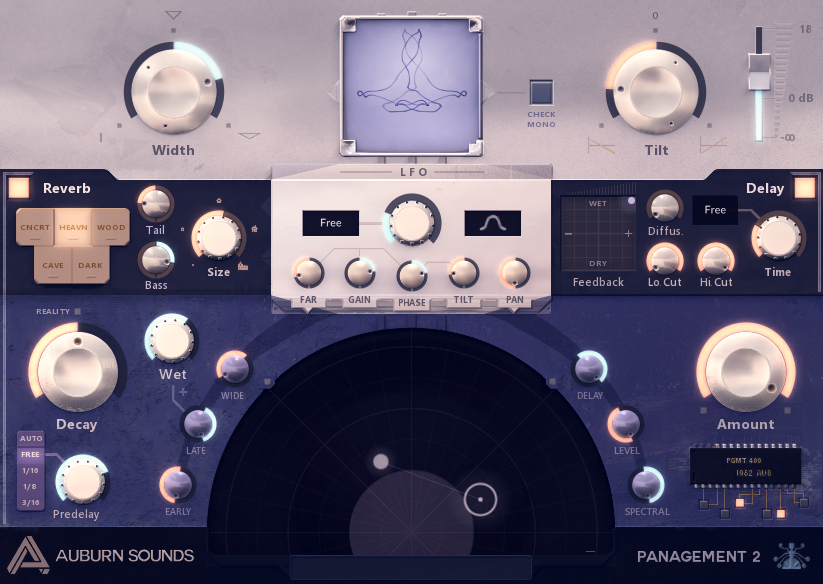 Panagement is the spatialization laboratory that has found its way to thousands of studios around the world. Panagement gives you raw power over your stereo tracks.
The Binaural Distance Panner lets you position a track anywhere in the sound field,
The Reverb increases realism of distance modeling with automatic early and late reflections,
Width and Tilt open your mix to unforeseen decisions,
The LFO dramatically extends the possibilities (eg: reverb ducking),
The Binaural Delay revisit the product, allowing more spatial complexity,
Comes with the sought-after PGMT-400 chip mod.
Philosophy
Panagement is realistic by default, and then allow for unnatural customization. Panagement's algorithmic reverb, as opposed to being lush and diffusive, is rather tame and sparse, in order to easily fits in the mix.
Quality Control
Panagement has been refined to the next level of obsessiveness at the Auburn Sounds monastery.
https://www.auburnsounds.com/products/Panagement.html
or
Panagement-FREE-2.0.zip
(Size: 12.57 MB / Downloads: 12)