Lagrange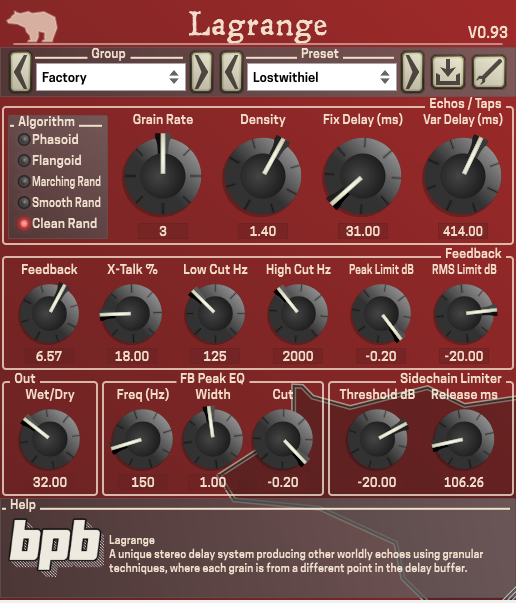 Lagrange is a unique stereo delay system producing other worldly echoes using granular techniques, where each grain is from a different point in the delay buffer:
   Use basic settings to create immersive stereo imagery with clean early reflections to give instruments a clear place in the mix.
   Use the feedback control to transform your sounds into droning evolving soundscapes.
   Shorten the delay time to create unusual metallic chorus effects.
Lagrange is an effect unlike any other.
http://static.kvraudio.com/files/3214/lagrange093.zip
http://static.kvraudio.com/files/3214/la...andard.dmg