Heat Synthesizer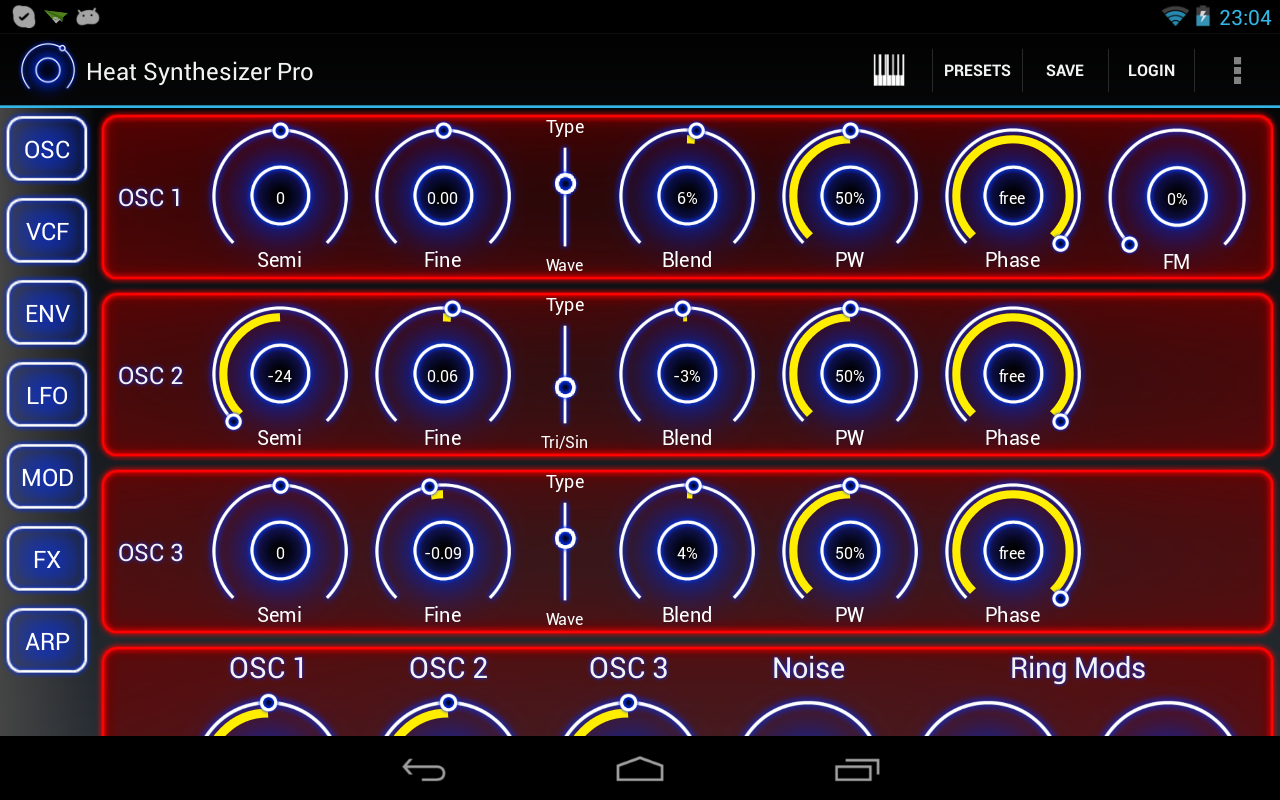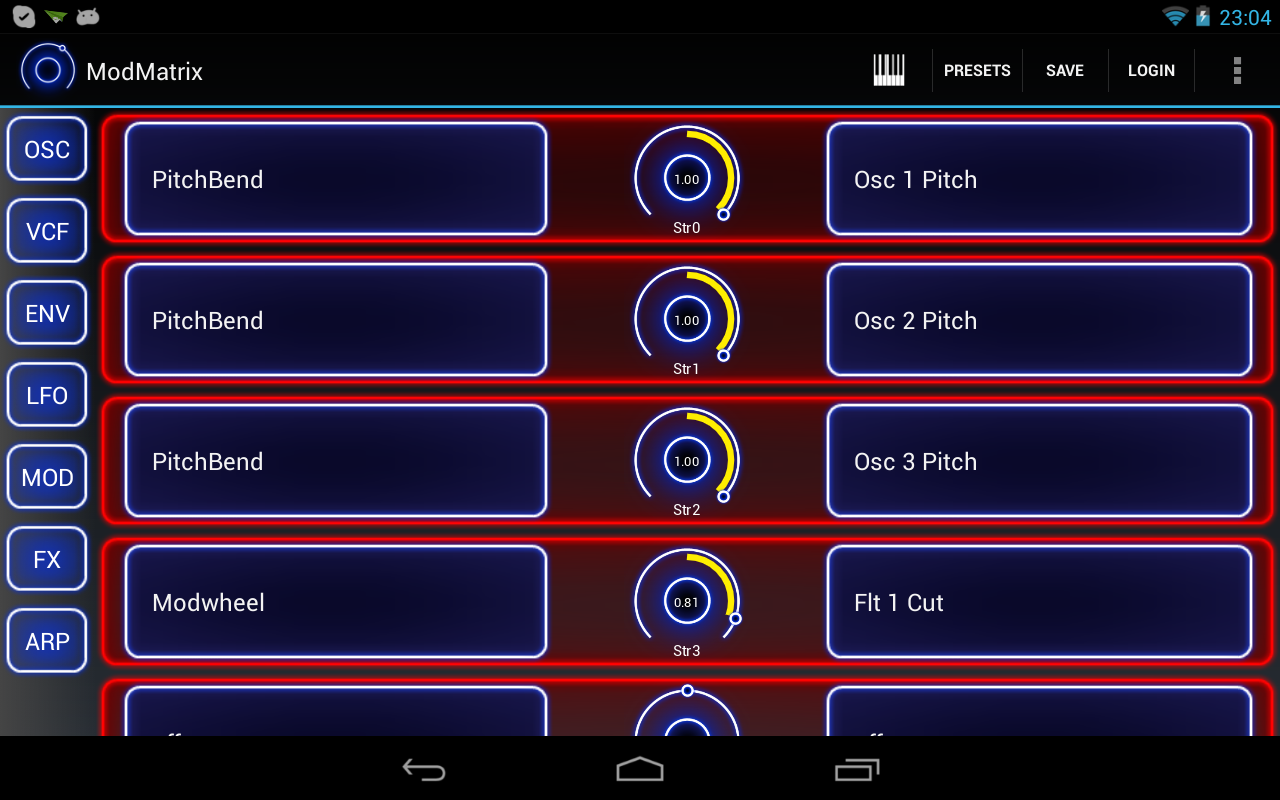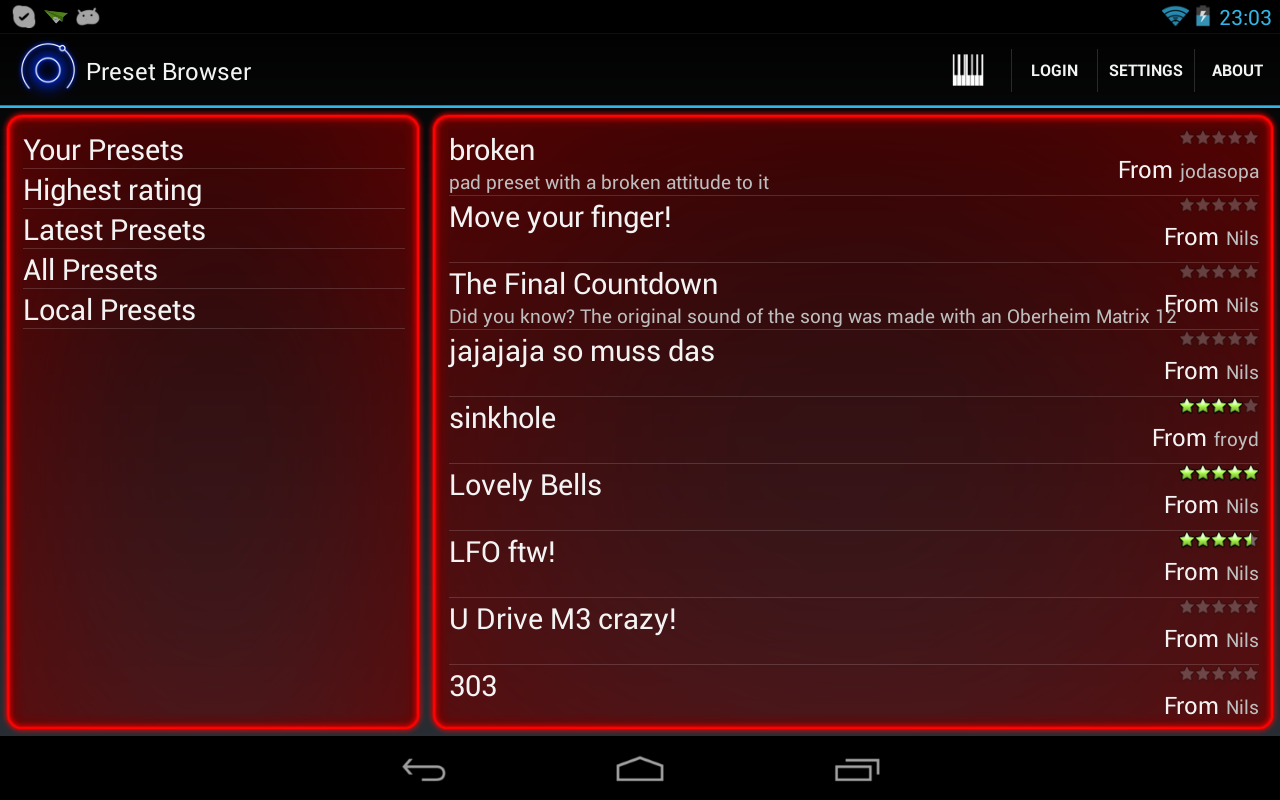 Virtual analogue subtractive synthesizer for Android with a unique feature set:
    Highly optimized realtime sound generation engine with a lot of features even on mobile devices, 3 Oscillators, 2 Filters, 4 Envelopes, FX section and much more.
    Collaborative Preset Manager: Browse through thousands of sounds that other users have created, save your sounds on your local Android device or online, making them available for the community.
    Full VST integration, use your Android device as controller while Heat Synthesizer is running as VST compatible plugin (Windows x86/x64)
    Control the VST plugin from your Android device in realtime
    See parameter automations from your sequencer in realtime on your Android device
    Use the integrated keyboard of your Android Device to send MIDI events to your sequencer
    Soon available as Demo and Pro version in the Google Play Store
Sound engine features
    Up to 32 Voices.
    3 Oscillators per Voice
        Saw & Square / Sine & Triangle / Wavetable / MultiSaw Waveforms.
        Oscillator 1 with optional FM from Oscillator 2.
    2 Ring Modulators.
    Noise Generator.
    4 ADSR Envelopes.
    3 LFOs
        Waveforms: Saw / Square / Sine / Triangle / Sample&Hold with adjustable smoothing.
        Speed can be optionally synchronized to host VST clock and beat.
        Speed can be up to 200 Hz.
    2 Filters
        Low-Pass / Band-Pass / High-Pass types with resonance and self-oscillation.
        Post-Filter Distortion.
        Smooth routing adjustment between Serial or Parallel signal flow between both filters.
    Arpeggiator / Mini Sequencer
        16 steps with free note selection (2 octaves) and adjustable velocity.
        Play modes up / down / chord / as played.
        Synchronized to VST host clock.
    FX
        Stereo Delay with VST host synchronization.
        Chorus.
    10 Modulation Slots with a high variety of sources and destinations.
    Full smoothing of every parameter change.
Price (MSRP) €2,99
Läuft auf Windows und Android
http://heatvst.com/wp/